Welcome to HSJ Intelligence
HSJi helps companies better understand their NHS partners and prospects. We offer predictive, expert and exclusive content on all NHS commissioners and providers, giving you the ability to build strong relationships with board level NHS decision makers.
Request a demo
Insight from the experts
HSJi is powered by our HSJ experts who have a unique insight on the NHS, and deep understanding of the strategic issues facing NHS organisations and leadership teams. HSJ is the leading authority on the NHS and the wider health community and offers not just a wealth of knowledge but access to extensive healthcare networks, creating opportunities for our customers to connect with the NHS.
About us
View this short video that walks you through HSJ Intelligence, describing the main features of the platform and how HSJi can help your business.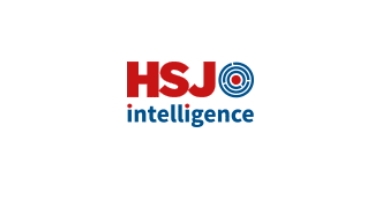 Exclusive content on every NHS provider and commissioner
Get easy-to-read, detailed organisational profiles
Read expert insight on leading organisations' development and priorities
Use more than 50 data points on each organisation to support your business case
Request a demo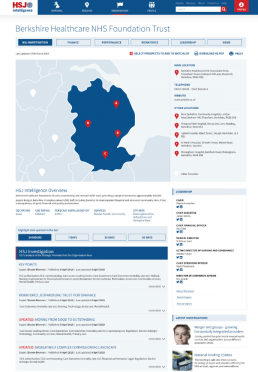 Pinpoint and track your biggest opportunities
Use our powerful search tool to identify your best targets
View your results on a map, in Excel or PDF format
Save searches and create watchlists so you can stay updated on specific organisations
Get alerts when these organisations are updated
Find out more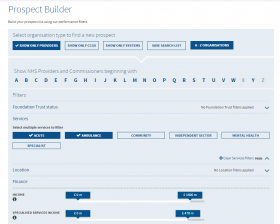 Download a sample HSJi Investigation
Using a mixture of proprietary intelligence, HSJ Intelligence brings you the top strategic issues facing specific providers and health systems.
Leicester sample
Latest HSJi Review focuses on how we ranked the ICSs
In our latest roundup, Jack Serle discusses the newly-introduced HSJ Intelligence scores for each of the ICSs.
The scoring system can help users segment a confusing sector containing a broad range of organisations, and it can give an at-a-glance view of HSJI's assessment of each ICS. The scores are based on the HSJI's principle of focusing on a relatively small number of judgements vital to senior NHS leaders.
Nine ICSs get a maximum five stars in the capability category, eight receive the top rating in the performance category.
Read the full HSJi Review here.
Latest investigations
Essex Partnership University Foundation Trust
The trust's increased mental health demand is stretching capacity. Eliminating inappropriate out of area placements has been a focus for the trust in recent months. Waiting lists continue to increase, with the trust experiencing problems in its adult community psychological service. To address capacity shortages in some parts of the county, trust leaders plan to reallocate some resources from Thurrock's establishment budget to Basildon and Brentwood. With staffing pressures a major concern during recent covid waves, the trust has embarked on wider recruitment activities in the hopes of boosting resilience and enabling the recovery of waiting lists.
South London and Maudsley Foundation Trust
With performance declining across the board, improving child and adolescent mental health services is a priority for the trust. It has brought in private support for autistic spectrum disorders where waits went over 52 weeks. The trust has had to get external validators in to check its waiting lists for accuracy and safety. The trust's non-clinical priorities are to get on top of agency spend and recruitment/retention. It is also considering consolidating its recruitment efforts, moving to one central campaign rather than numerous, smaller ones. A staff retention strategy is due later this year.
University Hospital Southampton Foundation Trust
During the pandemic, the trust delivered a very high number of covid studies and was a leader in vaccine development, running one of the biggest studies. This spring, UHS and Southampton University were jointly awarded more than £16m in funding from the National Institute for Health Research. The trust has recently put forward proposals for a new health research and innovation campus. Southampton is part of a national coalition of children's hospitals, which led to a range of technology-driven innovations. It has an unusual model when it comes to the use of electronic patient records. Rather than using one EPR from a single supplier, it employs multiple different systems which are connected by an integration engine.
Data
Last week the following data points were updated:
Main Location, Number Details, Telephone Number of Acute,Sp,Com,MH,Amb in Q1 2022-23
Leadership of ICS in July
E-COLI HOSPITAL-ONSET CASES (12-MONTH ENGLAND AVERAGE, REGIONAL AVERAGE, ROLLING COUNT) of Acute in Apr-22
What our clients say
I use HSJ Intelligence every day to inform the strategic advice that I give to our managers, directors and the board. It has enabled us to connect the dots and grasp opportunities in places that we would have missed before.
Jonathan Wedgbury, CEO, Genmed
The benefit of HSJi is all about bringing the data into one place. There are so many trusts and so many providers, and really understanding how the landscape is changing is so important for suppliers to understand their market. They can do so easily in one place with HSJ Intelligence.
Jo Siddles, Project Manager, Prime plc
I use HSJi to ensure I am up to date with current news about our prospect trusts and their senior personnel. The watchlist facility is useful in that it keeps me appraised of my current engagements and any news about them. This keeps me informed as to current issues and ensures that I am on message when engaging with senior execs with a trust.
Paul Barrett, Strategic sales manager, TeleTracking
Find out more about how HSJ Intelligence can help you
Complete the form below and a member of the team will contact you
HSJI Experts
With unrivalled access to senior figures, NHS data sources and rigorous primary research, HSJ experts have a unique insight on the NHS, and deep understanding of the strategic issues facing NHS organisations and leadership teams. HSJi offers exclusive, predictive analysis explaining key trends and the specific NHS organisations that are likely to be affected.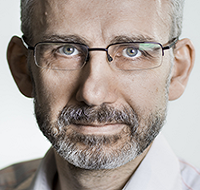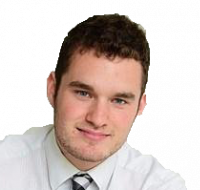 Nicholas Carding
Senior correspondent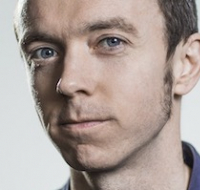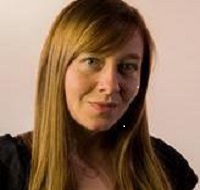 Annabelle Collins
Senior correspondent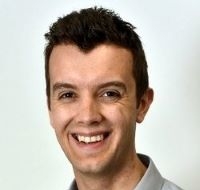 Matt Discombe
Correspondent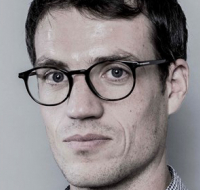 Lawrence Dunhill
Bureau chief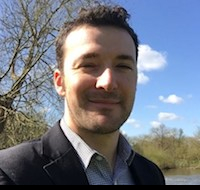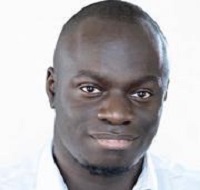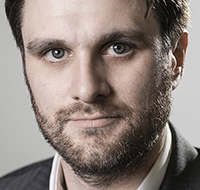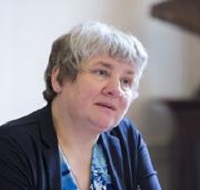 Alison Moore
Correspondent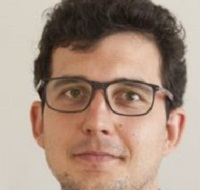 Jack Serle
Senior insights correspondent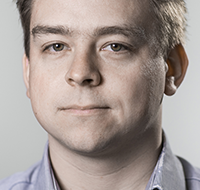 Show more